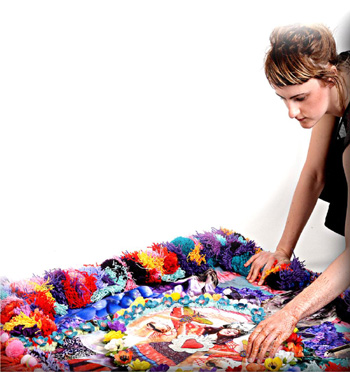 Undergraduate Diploma/Degree
Basic Diploma in Textile Design
Course Code: DTD /1 year
The level one of the textile design programme will provide orientation to the students with different and basic principles of design, color combinations, color theory, basic knowledge of textile fabrics. Knowledge of weaving and knitting process which are being covered through theory lectures, practical industry visits.The concepts of sketching and color combinations, surface ornamentation are taught with some practical projects. The process of weaving includes familiarity with different machines for fabric manufacturing, textile science, yarns, different types of printing on fabric. Market related projects are being covered to provide an insight into the commercial system of the textile market. Garment construction of different segments with an application of printing and dying techniques, Home furnishing projects with the costing techniques, quality systems and designing ideas.
Advance Diploma in Textile Design
Course Code: ADTD / 2 years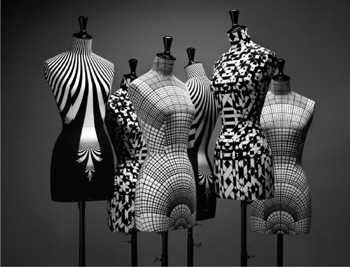 The advance level or the year second enables the students to understand the weaving and knitting skills in depth, textile fabric making, along with the basic design ideas on fabric ornamentation through embroidery, CAD for graphics & textile. Inputs on traditional Indian crafts further gives the students first - hand experience of the methods followed for manufacturing, printing & dyeing of textiles by master Indian craftsmen, project development with different applications on home furnishings and on garments. The final level leads to the developments of portfolio and design collections of the students with skills acquired during the past semesters. The collection is market driven which also includes industry internship of 6-8 weeks thereby providing a comfortable experience of the textile industry.
BSC Degree in Textile Design
Course Code: BSCTD / 3 years

Year 1: The Year 1 Of Bsc Degree Textile Design Is Focused On Putting Emphasis On Various Basic And Advance Level Topics Such As Fiber Science, Textile Chemistry, Introduction To Fashion, Spun Yarn Technology , Practical Fiber Laboratory With Insight Training On Fabric Study, Market Based Projects, Weaving Technology & CAD Designing.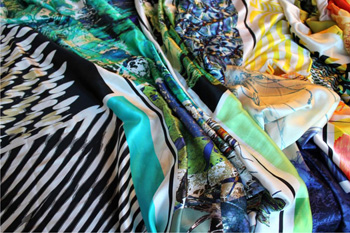 Year 2: The Year Second Aims At Infusing The More Advanced Practical Insight On Structure & Properties Of Fibers, Knitting Technology, Textile Design & Ornamentation, Woven Fabric Structure, Textile Chemical Processing, Practical-II Fabric Structure. The Second Year Covers Designing Of Different Textile Products / Fabrics And Industry Based Projects.

Year 3: The Final Year Of Textile Design Lays Emphasis On Practical Projects, Non-woven Technology, Garment Technology, Apparel Marketing & Merchandising, Home Textile & Quality Control In Yarn & Fabric Manufacture Design Laboratory. In The Final Year Student Develop The Collection Of Creative Fabrics/ Garments As Per The Industry Based Projects, CAD Designing Projects.