Post Graduate Diploma in Fashion Entrepreneurship
Fashion Entrepreneurship the globalization – e-commerce – the growing scope of apparel trade online & offline, has generated a huge scope of fashion entrepreneurs in this global economy. Within a short span there are many big brands as well as fashion label who have opened their chain of retail stores across the country seeking immense talent pool.

The dream of becoming an entrepreneur of an individual in this global economy prompts to acquire more skills, knowledge on apparel industry, trade systems with global information. The PG DIPLOMA IN FASHION ENTREPRENEURSHIP offered by PIFT, is highly integrated & focuses in delivering turnkey services to make future entrepreneurs in fashion industry. During the course of programme , students will be accustomed with different management skills, Costing's fashion fundamentals, visual merchandising, marketing communication, brand management, market research, business planning, legal issues etc.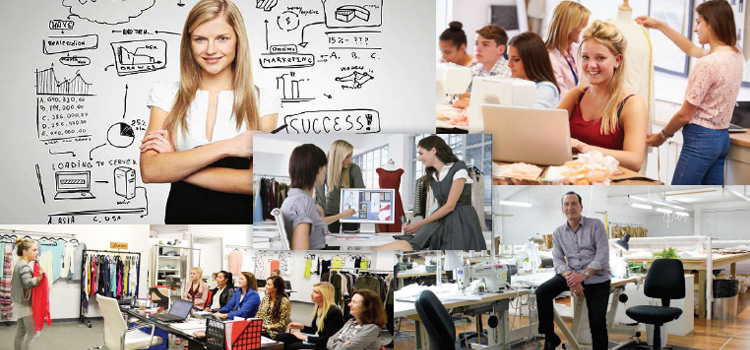 Course Code: PGDFE / 1 year
The scope of this programme helps the students to get better understanding of their future business model.

Career Prospects In Fashion Entrepreneurship are:
Fashion Entrepreneur
Fashion Retail Manager
Design Co-ordinator
Couture Manager
Fashion Marketing Manager
Visual Merchandiser